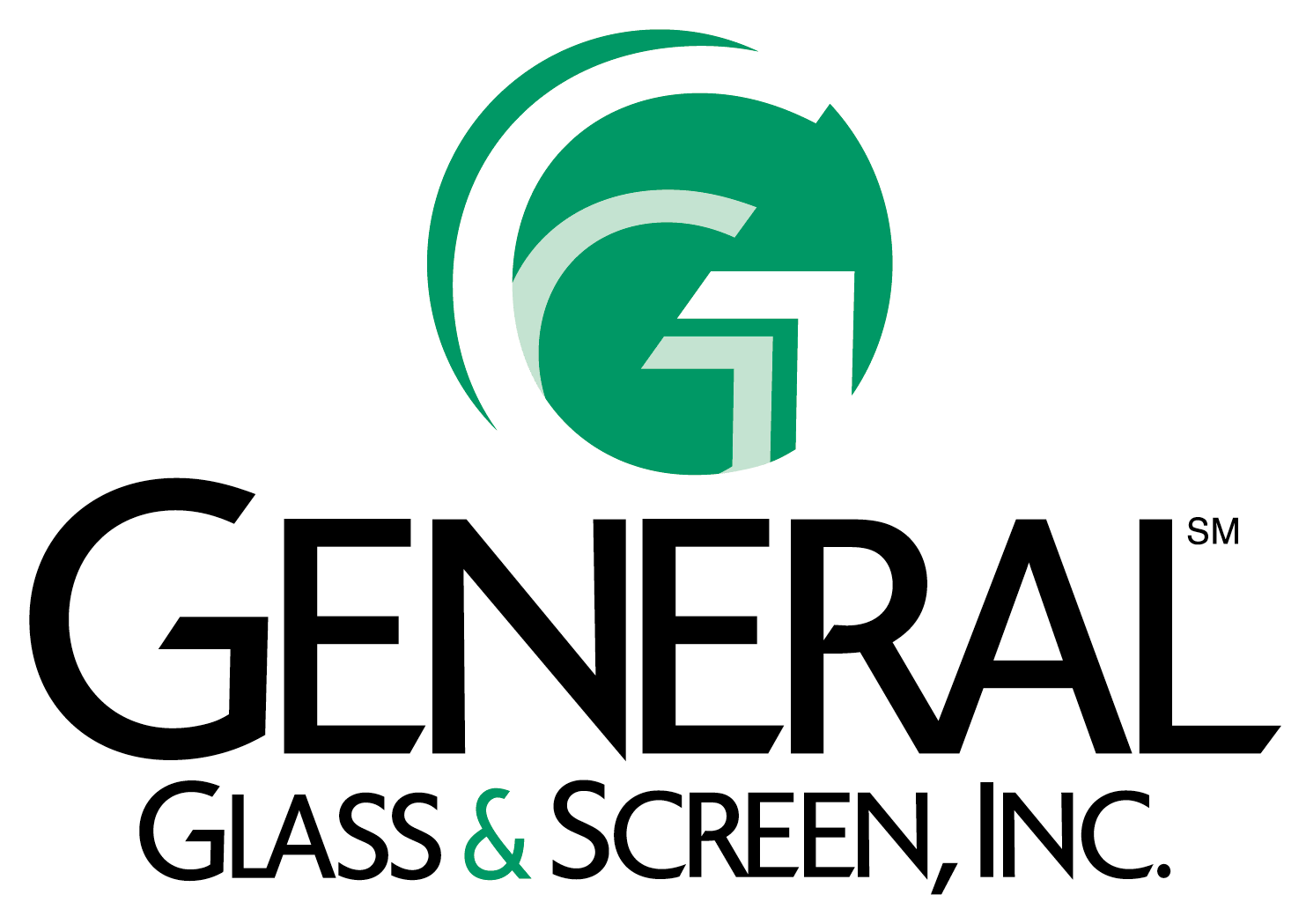 The Clear Choice for Glazing Excellence Since 1985
6095 Pinecone Drive, Mentor, OH 44060 Phone:(440) 350-9033
---
Glass Walls, Etc.
---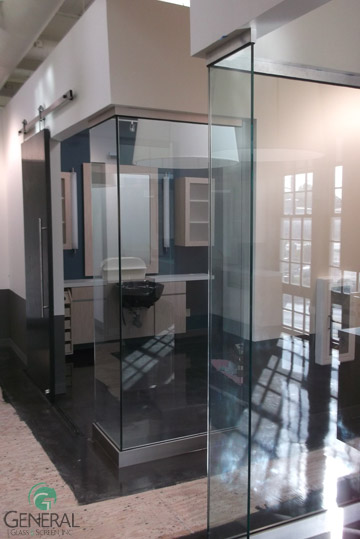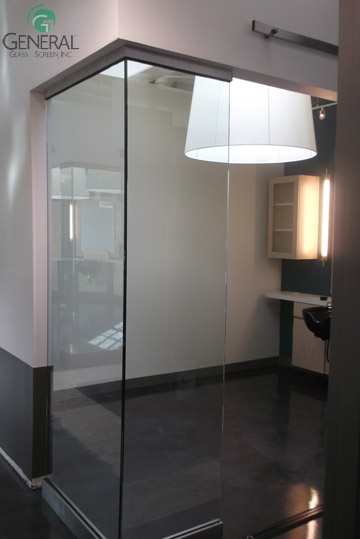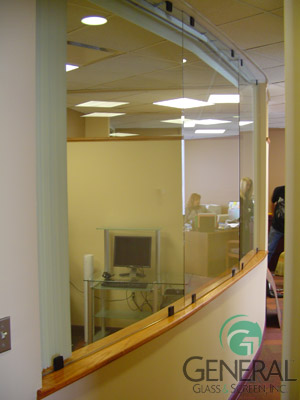 Glass wall installed at Mentor City Hall
We will help you design a glass wall that will afford you audio privacy while making your space an inviting and attractive place.
---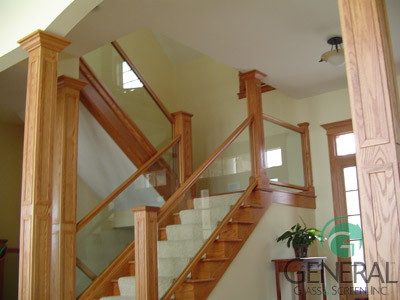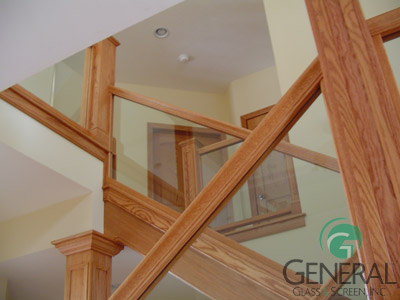 Glass panels help create an elegant staircase.
We'll supply you with heavy glass for tables, desks, dividers, etc. We can also make your wall stand out with artfully done colored mirrors and shelves.
---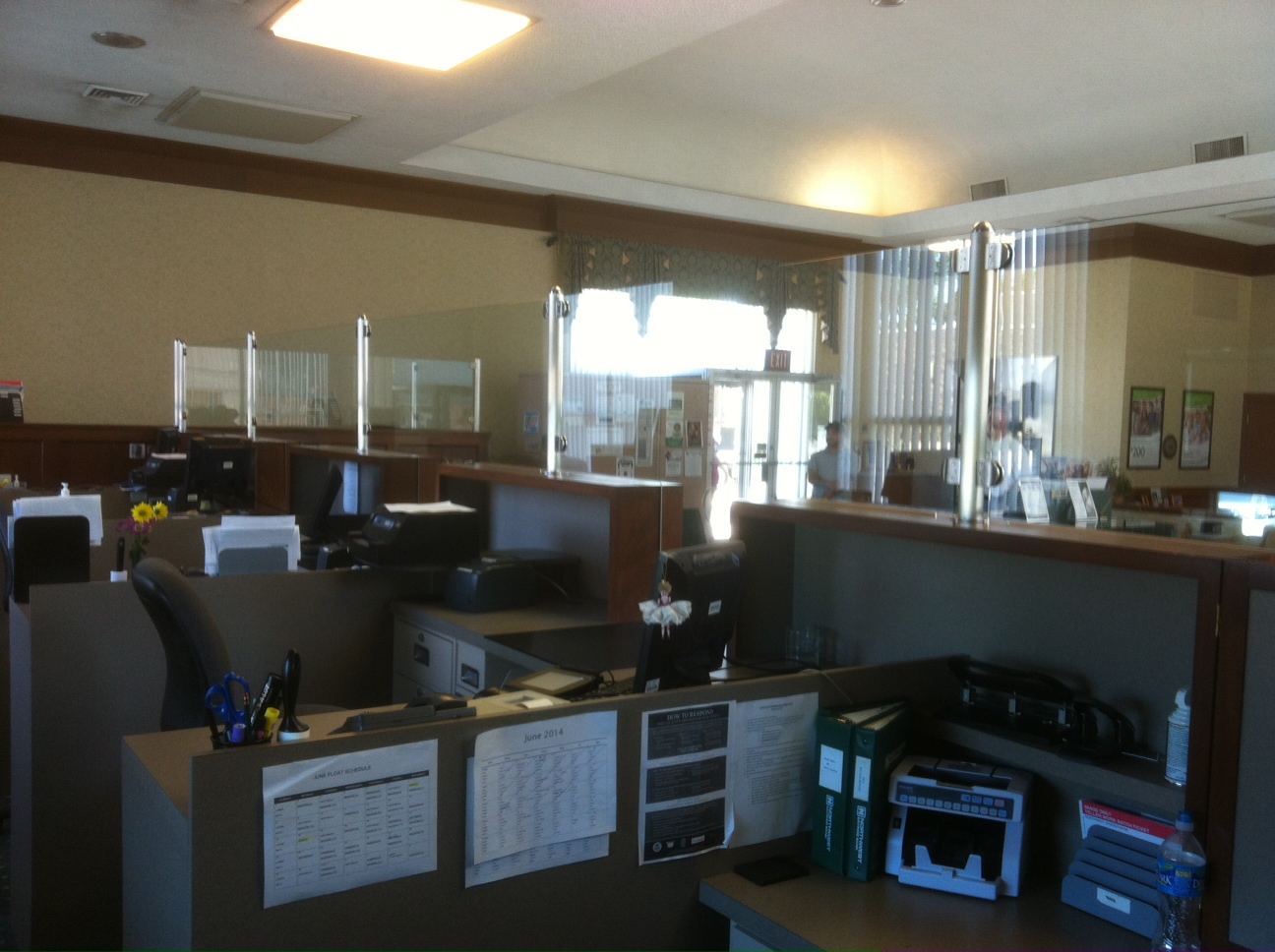 Jump Barrier for Bank
Mirrors, Custom Showers, Showcases, Shelving, Glass Etching, Storms and Screens Repaired, Glass Tabletops, Thermal Units, Storefronts, Commercial Doors, Safety Glass, Plexiglas, Heat-Resistant Glass and more!