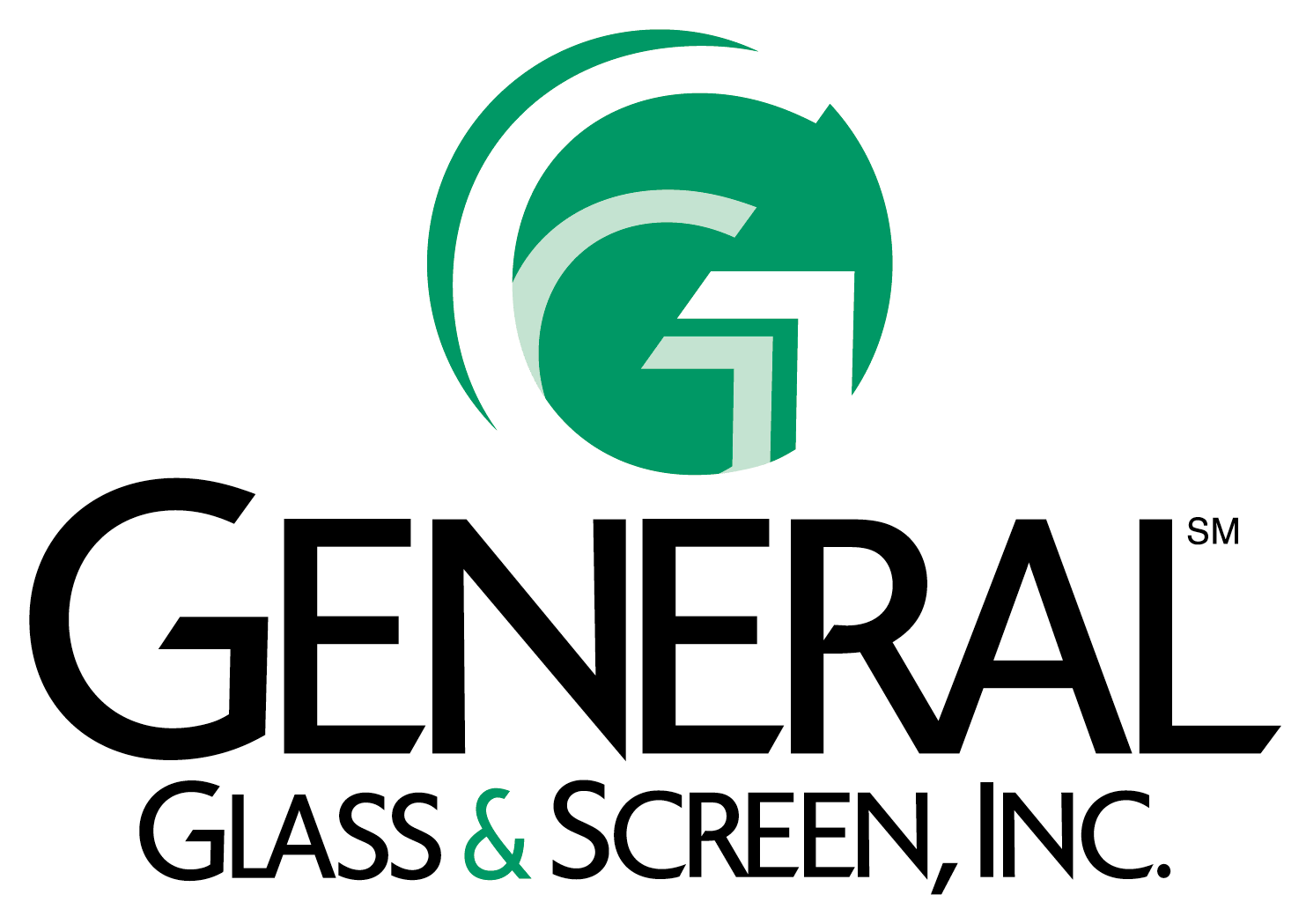 The Clear Choice for Glazing Excellence Since 1985
6095 Pinecone Drive, Mentor, OH 44060 Phone:(440) 350-9033
---
Custom Etching
---
With our designs or your prints, etched glass becomes an object of art that can compliment its surroundings or stand on its own as a unique statement. Mirrors, windows, doors, showers, etc., all become a canvas of expression.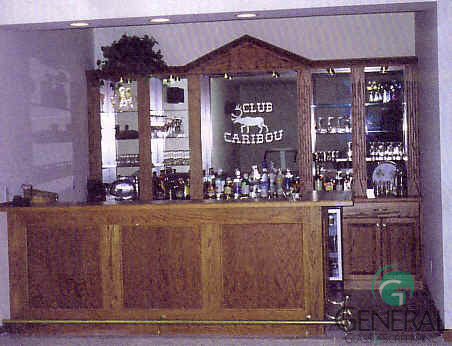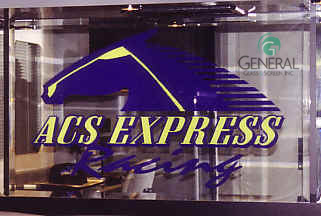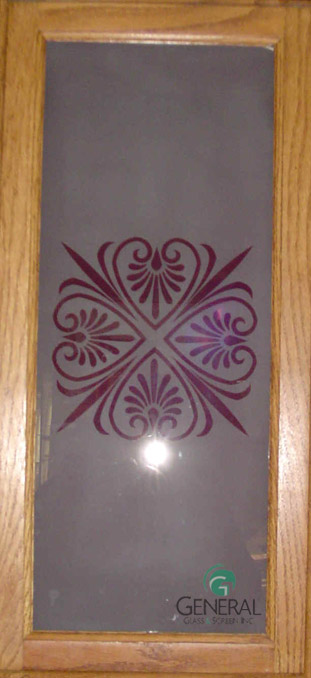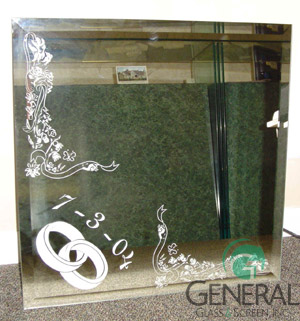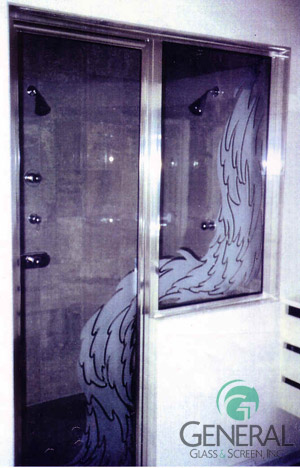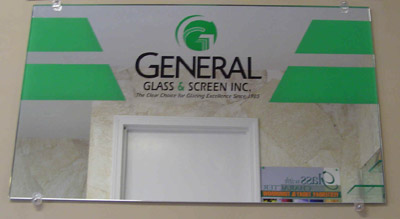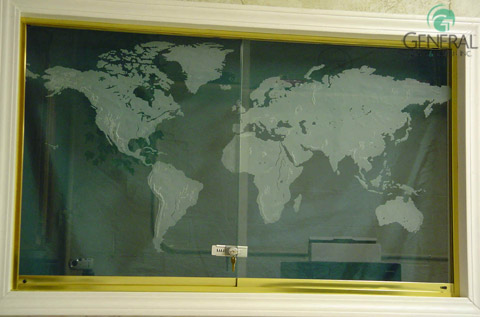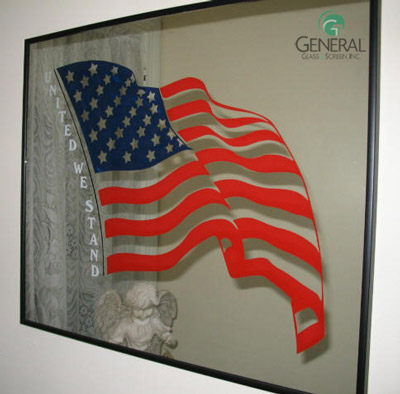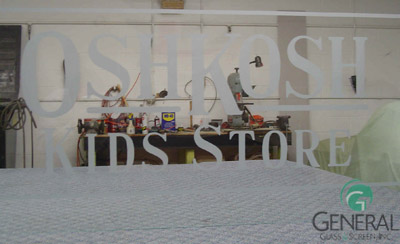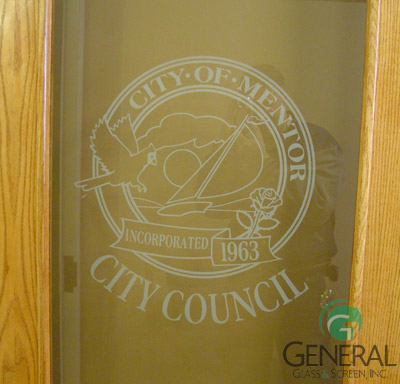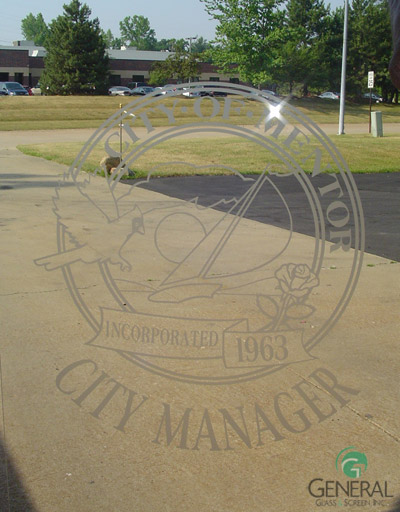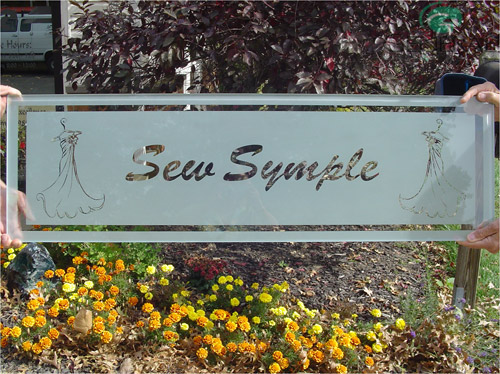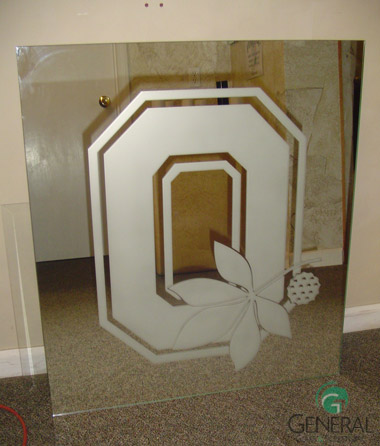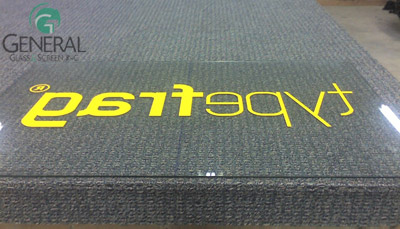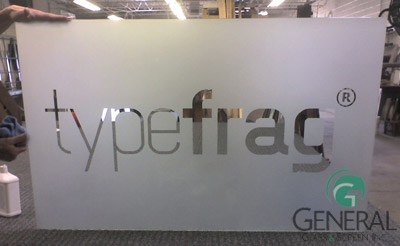 The stencil is cut and applied. The glass is prepared for sandblasting..... and here is the finished product!
Storefronts, Commercial Doors, Mirrors, Custom Showers, Showcases, Shelving, Glass Etching, Storms and Screens Repaired, Glass Tabletops, Thermal Units, Safety Glass, Plexiglas, Heat-Resistant Glass and more!